Union and management cooperation seeks to liberate school principals from excessive red tape
---
12th June 2018 | What's New
---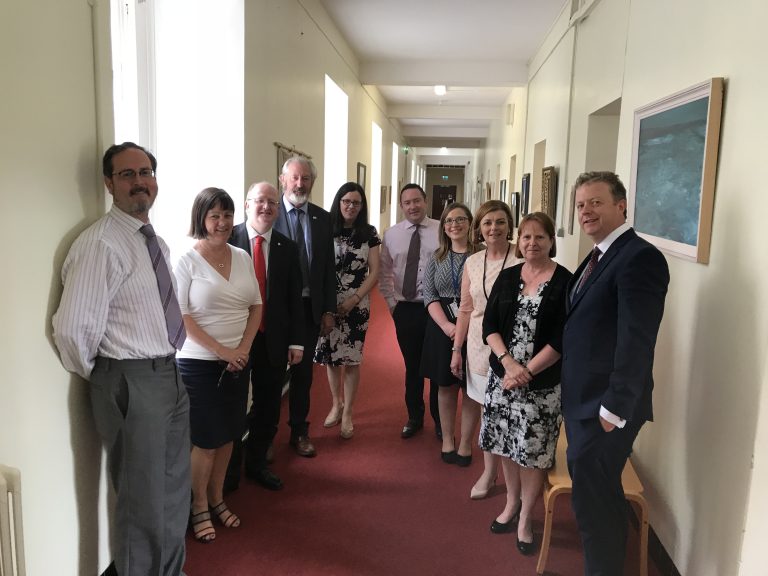 INTO and the Catholic Primary School Management Association (CPSMA) met today, 11th June 2018  to discuss issues of common concern for our respective membership's. There was a substantive and lengthy focus on the issue of workload, in particular for principals.
Both organisations recognise the increasing burden of administration and compliance related work falling on principal teachers, 56% of whom also teach a class. Both organisations have agreed to collaborate on this important issue, jointly assessing policy solutions to reduce the burdens faced by principals. It's essential school leaders are free to focus on teaching and learning, the bedrock of a well-managed school.
Other matters discussed included the ongoing challenges to teacher supply, the impact of reduced school funding, class size legislation and conditions of employment matters.
INTO President Joe Killeen said:
"We believe there is much potential to be achieved from this collaboration, working together to ensure that the focus on school leadership is on teaching and learning, not red tape. It is essential that we find a way forward, supporting school leaders who in turn can better support the wider teaching staff within schools the length and breadth of Ireland.
Seamus Mulconry, General Secretary of the CPSMA said:
"CPSMA welcomed the opportunity to meet with INTO on issues that impact on the respective membership of both organisations. We share concerns on a broad range of common issues, but we also share a common purpose in seeking to provide the best learning opportunities for the pupils availing of primary school education. Where we can work together to bring about any alleviation in the challenges addressed at today's meeting, we will.
---